Grandparents Day
#grandparentsgrandoutings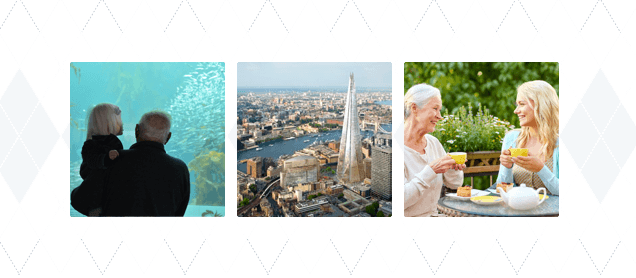 Having been cooped up for most of 2020, isolated, alone and not being able to visit your family, it must have not been easy.
Especially for the elderly this must have been even harder.
Therefore Grandparents Day which falls on the 4th October is even more important this year.
We are giving you the chance to nominate your grandparent or yourself to enjoy an experience with members of your family to re-connect and make memories.
Terms and Conditions
All nominees must be a grandparent.
Entrants can be nominated by somebody else, or can nominate themselves.
Winners will be selected and contacted throughout september,competition ends September 30th.
Entrants must be able to travel within the UK and willing to have their experience publicised in the national press and on social media.
By entering the promotion, all entrants will be deemed to have accepted and be bound by the rules and consent to the transfer of their personal data to the Data Controller for the purposes of the administration of this promotion and any other purposes to which the entrant has consented. The personal data will be processed in accordance with the Data Controller's Privacy Policy, which is available at www.redletterdays.co.uk/privacy. All entry instructions form part of the rules.
If you have won the competition we will contact you with the number or email address given through the form.