Special Father-Son Memory Book
Launches in Time For Father's Day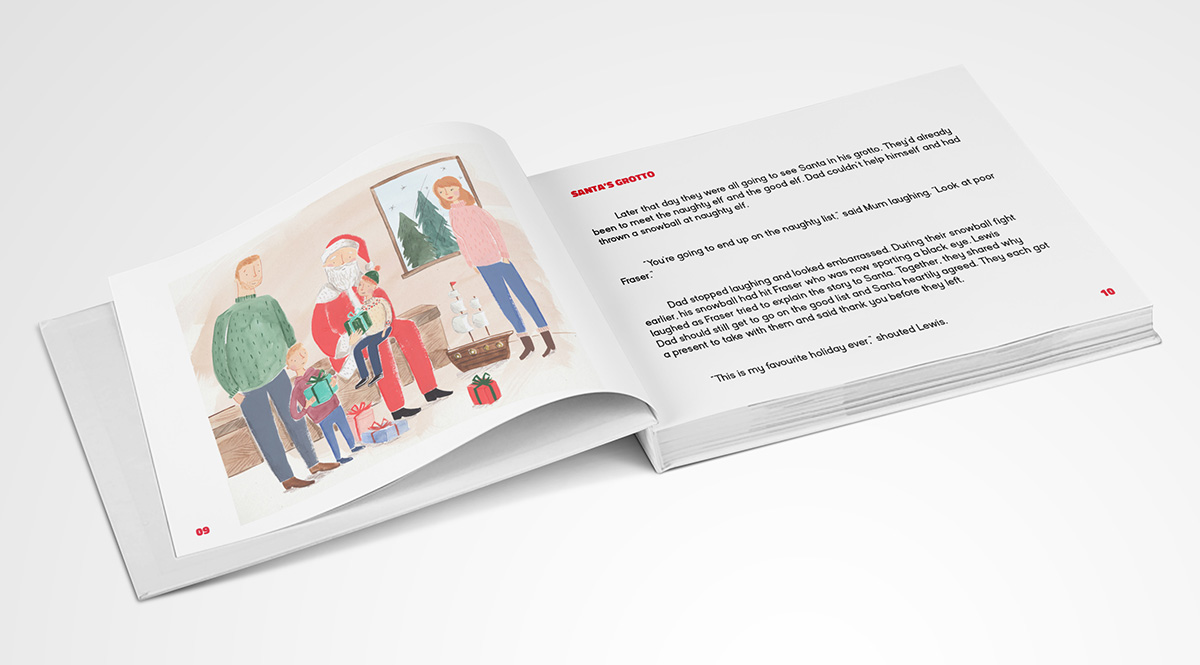 Ahead of Father's Day Red Letter Days has partnered with Child Bereavement UK to turn Father's Day present-giving on its head – creating a very special gift for two brothers dealing with the death of their Dad.
The book, 'Magical Memories of Dad' is co-authored by two very special children, Lewis (11) and Fraser (13) who sadly lost their Dad to an undiagnosed heart condition in 2012. It includes beautiful memories, depicted by illustrator Emma Block, who listened to the boys reminiscing about precious moments spent with their Dad, and made those memories permanent in the form of a book.
The book focuses on the bond between the two children and their father, highlighting some of their most treasured memories including family holidays in Lapland, playing football in the garden and reading their favourite stories at bedtime.
Lewis and Fraser are amongst thousands of children who lose their father each year and need the incredible support that Child Bereavement UK offers. For these young children, memories of a lost parent can fade with time, which can make the grieving process more difficult. In light of this, Red Letter Days is also launching a 'blank' version of the book – 'My Dad and Me' – available for children to use and document their own memories of their Dad. You are also able to download 'My Dad and Me' here to print out and personalise at your own convenience.
There will be a select number of My Dad and Me books available to the first few who sign up below.
Terms and Conditions
Entrants must be UK based
By entering the promotion, all entrants will be deemed to have accepted and be bound by the rules and consent to the transfer of their personal data to the Data Controller for the purposes of the administration of this promotion and any other purposes to which the entrant has consented. The personal data will be processed in accordance with the Data Controller's Privacy Policy, which can be viewed here.