A thoughtful and personal way to express gratitude, "thank you gifts" let someone know they're valued and loved when they've gone the extra mile. Show them just how much they're appreciated and recognised with a unique experience day or gift. Treat them to a weekend away, pamper them with a spa break or even send them on a once-in-a-lifetime skydive!
Here, we have hand picked our favourite gift experiences that say "thank you" and then some. From adventure days to dinner dates, there's sure to be a unique gift to suit the occasion and make them smile.
Why it's important to say "Thank You"
Whether a relative, friend or colleague, anyone who extends an act of kindness or support deserves to be thanked. Not only does it let them know how appreciated they are but a sincere and warm "thank you" will make them feel happy, loved and valued.
And sometimes, when words don't quite fit the bill, a "thank you" gift can be just the ticket. Whether a weekend away, a dinner together or a personal present, choosing a unique experience gift is an incredibly thoughtful way to express gratitude and make some new memories together.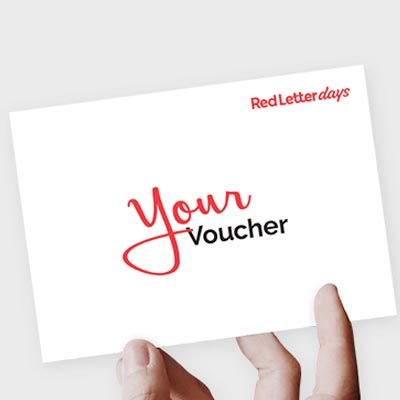 The Gift of Choice
For example, nothing says "thank you" like the gift of choice. Unlock hundreds of fantastic experiences with this Red Letter Days £50 gift card. Treat a special someone to a blissful spa day or a deliciously decadent afternoon tea, a rip-roaring driving day experience and a thrilling indoor skydiving session. Or, for something a little different, how about a River Thames cruise, a behind the scenes football stadium tour or immersive escape room experience? The possibilities are endless and there's something