No More Slippers
We're giving people the Christmas presents they deserve, no matter what their age
#NoMoreSlippers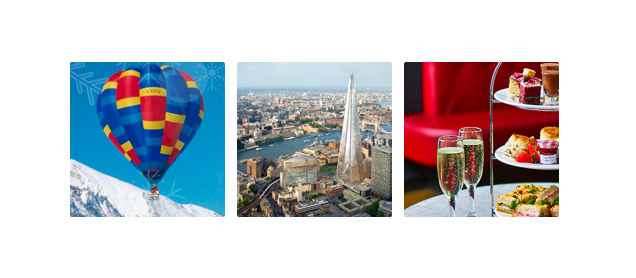 Buying Christmas presents for our older loved ones can be tricky; perhaps because we rarely stop to consider what they really want.
So this year, we're encouraging the public to stop underestimating their favourite over 65's and forget the slippers, cardigans and bubble bath. Find out what your loved ones really want, and let us know! A sense of adventure doesn't stop at sixty.
Whether it's a sky dive, a piercing, a tattoo or a spa day, tell us about your loved one's wildest Christmas wish, and why they deserve to have it granted this year. You can also nominate yourself, if over 65. We'll pick our favourites and bring them to life!
Terms and Conditions
All persons must be over the age of 65 at the time of entering.
Entrants can be nominated by somebody else, or can nominate themselves.
Three ways to enter:

Tweet us a photo of the loved one you'd like to nominate, or post a photo on Instagram, tagging @RedLetterDaysUK with the hashtag #NoMoreSlippers. Don't forget to include their name, where they're based, and why they should win.
Send us a photo of the loved one you'd like to nominate in the post. Don't forget to include their name, where they're based, why they should win, and your contact details so we can let you know if you're successful.
No More Slippers Campaign, Keyboards & Dreams, 34 - 35 Hatton Garden, London, EC1N 8DX.
Fill out the entry form at www.redletterdays.co.uk/nomoreslippers

Winners will be selected and contacted throughout October, November and December. Deadline for entries is 15th December.
Entrants must be able to travel within the UK (expenses paid) and willing to have their experience publicised in the national press and on social media.
By entering the promotion, all entrants will be deemed to have accepted and be bound by the rules and consent to the transfer of their personal data to the Data Controller for the purposes of the administration of this promotion and any other purposes to which the entrant has consented. The personal data will be processed in accordance with the Data Controller's Privacy Policy, which is available at https://www.redletterdays.co.uk/privacy. All entry instructions form part of the rules.
If you have won the competition we will contact you with the number or email address given through the form.